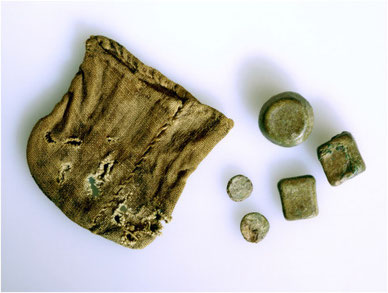 Researchers from the University of Bergen in Norway have conducted a systematic analyses of plant based textiles from a collection of Merovingain Period (560/570-800 CE) and Viking Age (800-1066 CE) materials housed at the University Museum of Bergen.
With the caveat that their textile sample was mostly from high ranking/wealthy people, researchers found a preference for items made from flax, particularly flax based underwear.  Hana Lukešová, lead author of the textile study, and her colleagues point out that upper garments were usually made animal hair, an itch inducing fiber.  Flax does not cause the itching, they say, and so obviously would make much better underwear.   However, hemp would have made fine undies as well.  As Lukešová et al. point out, hemp was locally available and was used to create the very delicate Överhogdal wall hanging.  
So why did powerful Vikings choose flax over hemp, also capable of producing fine, non itch inducing clothing?  We don't know, but Lukešová and her colleagues say their research is a preliminary step in finding out. 
Lukešová et al. published their findings in the Journal of Archaeological Science: Reports which can be found here. DOI: https://doi.org/10.1016/j.jasrep.2017.03.051
Lukešová, Hana, Adrià Salvador Palau, and Bodil Holst. "Identifying plant fibre textiles from Norwegian Merovingian Period and Viking Age graves: The Late Iron Age Collection of the University Museum of Bergen." Journal of Archaeological Science: Reports, Vol 13, June 2017, Pages 281-285.