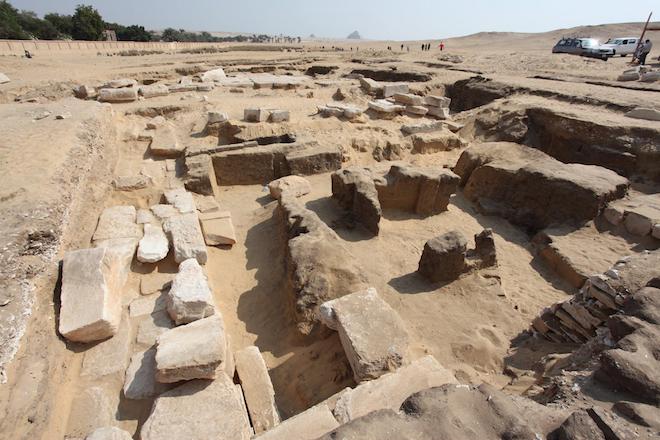 The Egyptian Ministry of Antiquities is reporting that a temple of Ramses II has been discovered in Abusir, an archaeological complex in Giza.
There aren't a lot of details at the moment, but the Ministry says excavations are being conducted by the Egyptian-Czech Archaeological Mission.  The Ministry is also reporting that the temple footprint is 1,632 square meters (5,353 square feet) and contains a forecourt, a hall of pillars that retain a bit of blue pigment, and a ramp or staircase leading to a sanctuary.
According to the Ministry, lead investigator Dr. Miroslav Barta, has said the temple discovery is the only evidence of Ramses II in the area and that the temple confirms the continued worship of the sun god, Ra, within the region.
Ramses II ruled Egypt from 1279 to 1213 BCE.