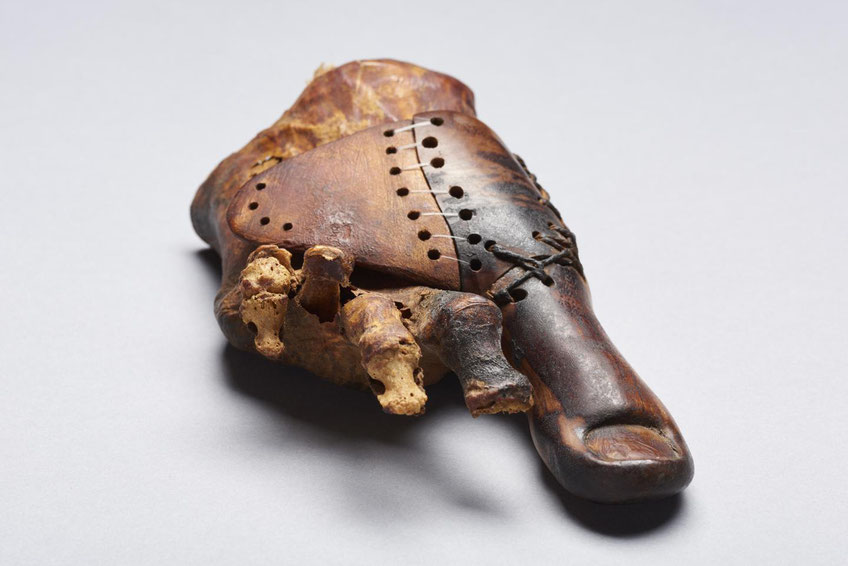 An international team of researchers has brought 21st century tech to one of the oldest prosthetic devices ever discovered.  The prosthesis  is an exquisitely crafted big toe, carved out of wood almost 3,000 years ago for the right foot of an Egyptian priest's daughter.  
Using computer tomography, microscopy, and X-rays, the team found the toe was refitted serval times to fit the foot of its owner.  They also concluded that the sophistication of the toe and the strap to which it attached required the attention of a highly skilled individual well versed in foot anatomy.  
The toe and strap, designed to let the artificial toe bend with the rest of the natural toes during walking, were found in a looted tomb in Sheikh Ábd el-Qurna, just west of Luxor. Sheikh Ábd el-Qurna is the burial ground of small group of Egyptian elites.  Archaeologists from the University of Basel in Switzerland have been working at the site since 2015, and they, along with experts in geodesy and geology, are building a 3D map of the of the site and its features in an effort to reconstruct the cemetery and investigate its phases of use.