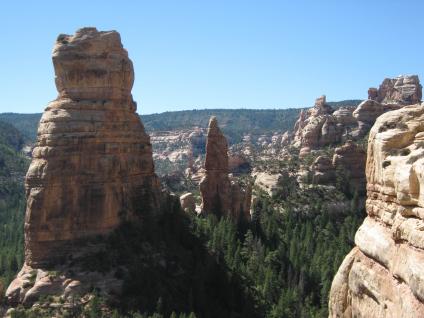 The New York Times is reporting that President Trump has drastically reduced the amount of land included in the Bears Ear National Monument boundary.
Bears Ears, located in Utah, was designated a national monument in 2016 by President Barak Obama. Originally the monument was 1.35 million acres in size and protected hundreds of Native American archaeological sites.  Trump has reduced the monument by 85%, effectively reducing the amount of protected land by over 1 million acres and splitting the monument into two unconnected land masses.
Five Native American tribes are now suing the administration as are several conservation groups, historical societies, and outdoor themed companies.  
For an in-depth look at the new Bears Ears monument boundaries and a look at some of the archaeology sites affected by the boundary modifications, check out the New York Times article, "Bears Ears National Monument Is Shrinking. Here's What Is Being Cut."