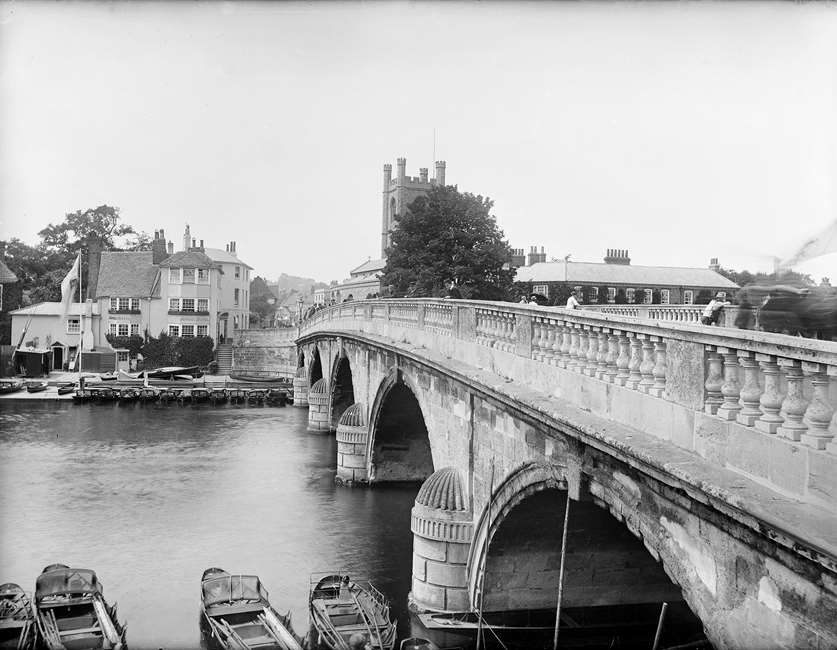 Today is the 50th anniversary of the U.K.'s "Sexual Offenses Act 1967," an act which partially decriminalized homosexuality.  To celebrate, Historic England has added LGBTQ oriented properties to the National Heritage List for England.
Newly listed properties include St. Anne's Chapel, home to a stained glass window created by artist and suffragette, Mary Lowndes in 1906, and the studio/cottage home of artists Judith Ackland and Mary Stella Edwards.
Fourteen other properties, already on the National Heritage List, were re-listed to reflect their LGBTQ ties, properties like James Barry's grave in London.  Barry was an accomplished military surgeon, known for rigorous hygiene standards long before  it was a trend and for performing a successful cesarean section in 1826.  When he died in 1865, the world learned that he was biologically female.  Margaret Ann Bulkley adopted the name James Barry and began life as a man after enrolling as a university medical student in 1809.
Other re-listed properties include Gaveston's Cross where Piers Gaveston, the alleged lover of Edward II, was executed in 1312, as well as various homes and get aways belonging to LGBTQ artists and writers.
In a statement Deborah Williams, Historic England's Listing Team Leader for the West, said, 
"England has a rich and colourful history and yet there's a gap when it comes to recording our LGBTQ heritage. That's why we want to uncover and share the untold stories of these buildings and places. They have a rightful place in our nation's history. Anybody who wants to should be able to get a glimpse into the lives of the remarkable people who lived, worked in and visited them- to understand their achievements and the challenges they faced decades and even centuries ago. Many of the places listed were homes - safe havens for people in the LGBTQ community, making it all the more important that they are recognised on the National Heritage List for England."