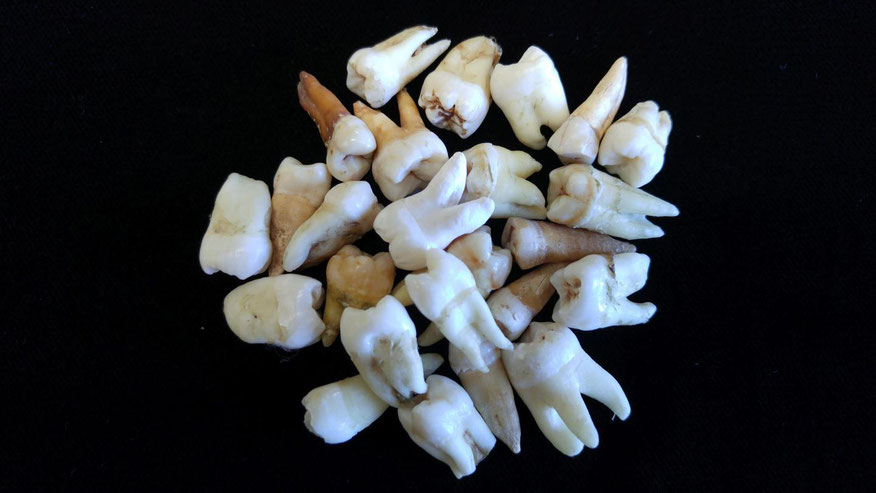 Last year a group of researchers published work in which they showed that human teeth maintain a permanent record of vitamin D deficiencies because the condition causes defects in dentine mineralization.  Now that same group of researchers has expanded their work by demonstrating how vitamin D deficiencies can be tracked in human populations through space and time.
In their new study, lead author Dr. Megan B. Brickley and her colleagues combed through published reports, collecting data on over 200 teeth recovered from archaeological sites with dates as old as the late Pleistocene and from modern twentieth century collections.  Their findings indicate that vitamin D deficiencies have been present in human populations since at least the late Pleistocene and that the severity of the condition has gotten worse over time.  
Brickley and her co-authors believe that, when applied to much larger samples, their technique will be useful in teasing out relationships between vitamin D levels and "…long-term health, variation in skin pigmentation, immigration, and social and cultural factors operating in past communities."**
Brickley et al.'s latest paper can be found here. http://www.journals.uchicago.edu/doi/full/10.1086/691683#rf8
Brickley, Megan B., Lori D' Ortenzio, Bonnie Kahlon, Annabelle Schattmann, Isabelle Ribot, Emeline Raguin, and Benoit Bertrand. "Ancient Vitamin D Deficiency: Long-Term Trends." Current Anthropology, Vol 58, No 3, June 2017.
*Section: Following Abstract, paragraph 3, sentence 2, line 5.
**Section: Conclusions, sentence 3, line 6.