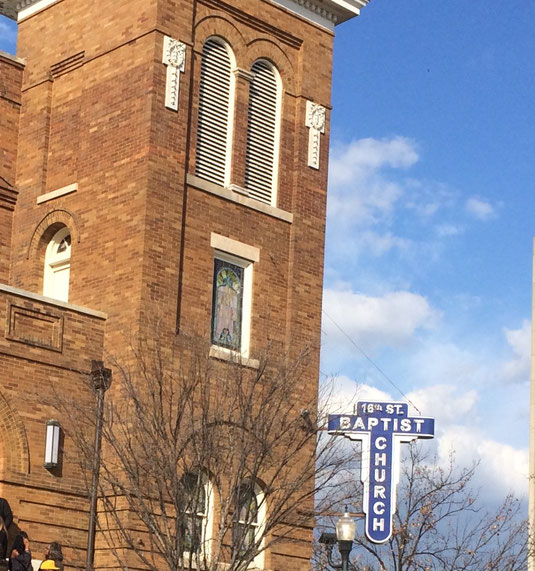 The National Park Service announced it will fund 39 projects across the country in order to preserve sites critical to the African American Civil Rights Movement.  The projects were chosen as part of a competitive grant application with the money coming from the Historic Preservation Fund. Grant monies will be used for various tasks such as surveying properties, site documentation, education and public outreach, conducting oral histories, planning, and physical site preservation.
National Park Service Acting Director Michael Reynolds said of the project, "Through the African American Civil Rights Grant Program, we're helping our public and private partners tell unique and powerful stories of the African American struggle for equality in the 20th Century."
Specific projects include repair and restoration of the 16th Street Baptist Church in Birmingham, Alabama, enhancing understanding of Rosenwald Schools through GIS and Story Maps in the District of Columbia, and documenting the African American struggle for Civil Rights in Rhode Island, among many others.