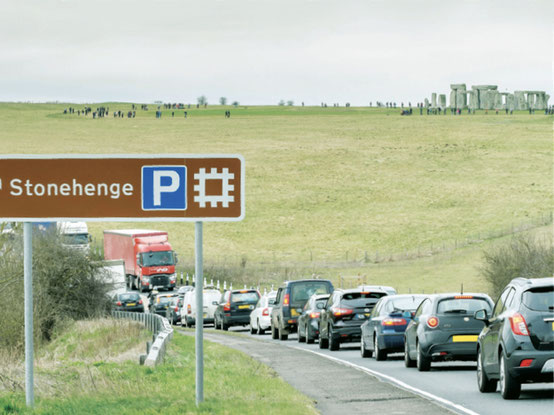 Right now folks wanting to drive to Stonehenge or the surrounding areas take the A303, a single lane highway adjacent to the stone monument.  The highway is heavily traveled and thoroughly congested so Highways England is proposing to build a 1.8 mile tunnel under the World Heritage site.  Highways England says the tunnel would rid Stonehenge of the sight and sound of heavy traffic and would improve commute times.
The tunnel would be within the archaeological site boundary, but south of the iconic stone structure.  Highways England says that archaeologists are fully involved in the planning process and further states, "The WHS [world heritage site] is a unique archaeological area of international importance….So, delivering the A303 will need a sensitive approach to the archaeological landscape, carefully considering the impacts of different options and  finding creative ways of facing these challenges."
The proposal is up for public comment until March 5, 2017.