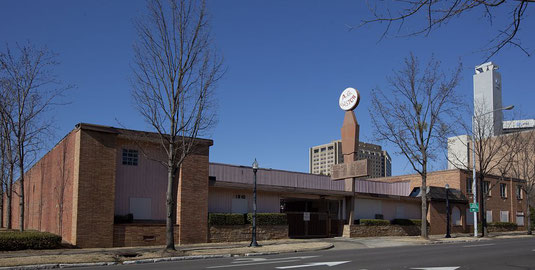 President Obama designated three sites, critical to this nation's civil rights movement, National Monuments today.  The Birmingham Civil Rights National Monument, the Freedom Riders National Monument, and the Reconstruction Era National Monument now take their place with such luminaries as Chaco Canyon and Montezuma Castle.  In designating the new monuments the President said,
"Today, I am designating new national monuments that preserve critical chapters of our country's history, from the Civil War to the civil rights movement.  These monuments preserve the vibrant history of the Reconstruction Era and its role in redefining freedom. They tell the important stories of the citizens who helped launch the civil rights movement in Birmingham and the Freedom Riders whose bravery raised national awareness of segregation and violence. These stories are part of our shared history. From designating Stonewall National Monument, our country's first national monument honoring the LGBT movement, to recognizing the movement for women's equality through the Belmont-Paul Women's Equality National Monument, I have sought to build a more inclusive National Park System and ensure that our national parks, monuments and public lands are fully reflective of our nation's diverse history and culture."
The Birmingham Civil Rights Monument in Birmingham, Alabama will protect the A.G. Gaston Motel, one time headquarters of the cilvil rights movement led by Dr. Martin Luther King Jr.  The monument will also tell the stories of other historic sites in the area to include the 1963 bombing of the 16th Street Baptist Church and the protests at Kelly Ingram Park wherein Public Safety Commissioner Bull Conner let loose fire hoses and dogs on young citizens.  
The Freedom Riders National Monument in Anniston, Alabama includes the Greyhound Bus Station where the 1961 attack on a bus full of racially integrated Freedom Riders attempting to test desegregation was carried out.  The monument also includes the site where the same bus just moments after the station attack, was firebombed and burned.
The Reconstruction Era Monument in coastal South Carolina, includes various sites in Beaufort County that reflect the vibrant community created by freed African American slaves during the Reconstruction era.  Properties include the Brick Baptist Church and Darrah Hall on St. Helena Island, the Old Firehouse in downtown Beaufort, and parts of Camp Saxton in Port Royal where the Emancipation Proclamation was read on New Year's Day 1863.