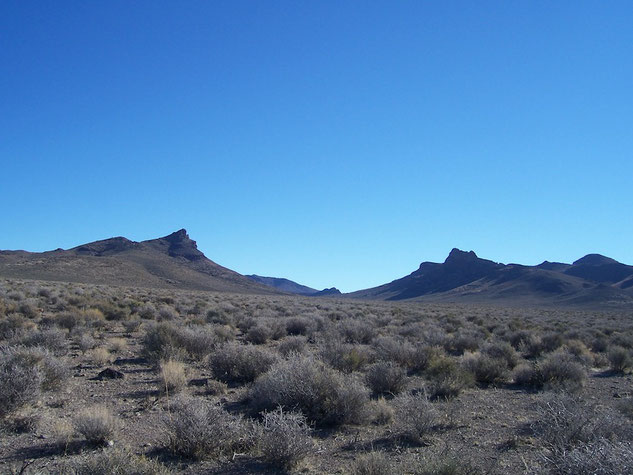 The Bureau of Land Management petitioned the Assistant Secretary of the Interior for Land and Mineral Management to withdraw 1,337,904 million acres of California Desert National Conservation Lands from mining, and the Assistant Secretary said yes.  The land is now segregated from lands available for mining leases for two years.  In the two year period the public will have an opportunity to comment on the withdrawal and the agency will complete an Environmental Impact Statement.
The impetus behind the 1,337,904 acre withdrawal is to "protect nationally significant landscapes with outstanding cultural, biological, and scientific values."  Part of making the proposed withdrawal official was publishing a notice in the Federal Register.  To make everything spit spot with Register requirements, someone had to type a legal description of the lands being withdrawn.  If you've not seen them, legal descriptions look like variations of this:
T. 16 N., R. 13 E., Sec. 17, SW 1/4 NW 1/4, lots 1 thru 7
They're a real pain to type.  Some poor person had to type 16 pages worth of these things.  Sixteen pages with three columns per page!   Also, the word "conservation" in the California Desert National Conservation Lands seems a bit misleading if we now have to conserve the conserved lands for conservation….