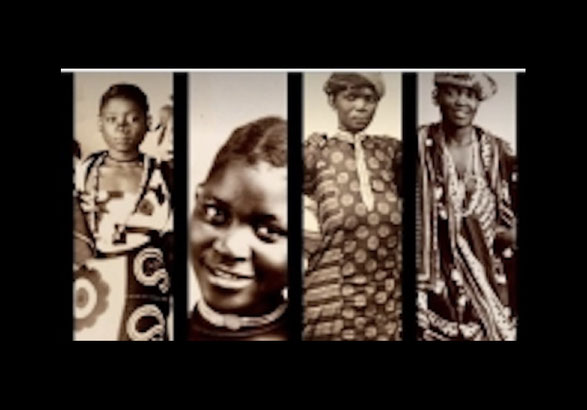 There are two takeaways from this story.  One: the National Museum of African Art, Google, and other participants have created a cool thing.  Two: Google has a cultural institution?!  
But let's backup a moment.  More than 180 universities, museums, designers, and fashion houses representing 42 countries collaborated with Google to create "We Wear Culture," an online immersive historical narrative told through over 3,000 years worth of fashion from all over the world.  The site went live June 8, but it now includes a contribution from the Smithsonian's National Museum of African Art.
Pulling from its "Connecting the Gems of the Indian Ocean: From Oman to East Africa" collection, the National Museum of African Art has created an exhibition that includes an original ballet, an operetta, and an interactive graphic novel based on a character from Swahili mythology.  There's also an exhibition featuring late 1800s portraiture of Zanzibari fashion that according to a Smithsonian press statement, "shows how formerly enslaved people expressed their freedom of choice through fashion, and how the nascent Sultanate of Zanzibar presented a melting pot of styles from the Arabian Peninsula to the peoples of the interior of eastern Africa."
Even if you're not into fashion (we understand. We are archaeologists. We spend most of our time in chunky hiking boots, large hats, ironic T-shirts, and pants with lots of functional pockets), "We Wear Fashion" is totally worth checking out.  As a whole, it's a tech laden romp through time that reaches culture through wearable art.  
The National Museum of African Art exhibits live here. 
https://www.google.com/culturalinstitute/beta/partner/national-museum-of-african-art 
The We Wear Fashion project as a whole can be found online here 
https://www.google.com/culturalinstitute/beta/project/fashion and can also be downloaded as a free app for IOS and Android.